[adace-ad id="2627"]
As the semester draws to a close, this means different things for students in their stages of study. Graduation is just around the corner for seniors. For international graduating students, the degree is not the only thing they will have with them. They have also gained the experience of studying abroad and learning the cultures of other countries.
Ozoda Narzulayeva, a first computer science student from Uzbekistan, said her experience as an international student was interesting. Founding International Students was a great contribution to her experience as she was able to attend the various events organized by this group.
"The way I met so many different people from different countries because Park is so diverse, it gave me a broader perspective of how life is, not only in the United States, not only in my country but also, I was able to hear Narzulayeva said.
[adace-ad id="2627"]
For entrepreneur Keanu Reynolds, switching from living with family to living alone has been a challenge.
"I came straight from living with my parents in high school, so I had to learn how to manage my own money and things like that," Reynolds said.
To get involved in the Park community, Narzullaeva has prioritized joining clubs and organizations. I started working on campus and got to know and apply for leadership positions. This helped her learn skills like time management and goal setting that she still finds useful and will continue to help her in everything she does.
This is the same for Reynolds.
[adace-ad id="2627"]
"It wasn't hard to adapt. I lived in Chestnut, and Chestnut was full of other international students."
Reynolds was part of the clubs and organizations to get more involved in Park, one of which was the Model United Nations Club where he had the opportunity to visit other states in the United States
As with many other international students, Kennedy Mbuthi, a pioneer in information systems and business analytics, had mixed feelings about being in a new location, but this changed once he began working in residence as an alumni assistant.
Working with the Residence Director, Mbuthi said, "I remember that she introduced me not only to the accommodation team, but also to people across the campus. This warm welcome made me feel at ease and at home especially while working closely with my resident assistants, alumni assistants, members and administrators. RHC. Since then, I have viewed these people as family."
Being an international student, an unforgettable experience for Narzullaeva is meeting people from different parts of the world. I learned more about the traditions of other cultures and how some of them are similar to their own, which is something that fascinates Narzullaeva. Having learned about the different cultures in Park, Narzullaeva feels motivated to travel and in the future, visit her friends' countries.
Reynolds also spoke about his experience with other international students. He enjoyed the opportunity to meet, network and have conversations with students from all over the world.
[adace-ad id="2627"]
"I haven't tried it anywhere other than Park," Reynolds said.
Mark Chunga, a graduate student specializing in information systems and business analytics, said being in an environment with a lot of people from different countries was a good experience for him.
"That environment taught me a lot of things; I know how different people interact with things and how they relate to things, so it has worked for me," Chunga said.
Group projects are something Chunga loves because he hears opinions from others from different backgrounds and learns from them. Chunga said he could easily adapt to the community in Park because people were so welcoming to him, and he was able to immerse himself in the community by joining organizations that align with his values.
As the graduation party is going head-to-head this semester after the Spring 2021 gala has been online, Narzullaeva is excited. She was initially worried that he could be online like the year before.
"I kind of told myself that even if he's online, we won't be upset because I'm graduating either way, and the main part is that I'm finishing work," Narzulayeva said.
Chunga is excited to be in the graduation gown, as well as to attend the sash party, people watched in the past and now, it's his turn to celebrate.
Reynolds also showed enthusiasm for a personal party as he pushed his graduation into this semester because he didn't want a virtual graduation.
[adace-ad id="2627"]
"Of course, I was worried that they were still doing it the same (hypothetical) way this semester, but thankfully they're already having a real initiation party," Reynolds said.
Looking forward to beyond graduation, Narzullaeva is excited all over her free time after school because she will be working and using her free time to focus on other things in her life. She plans to remain in the United States and pursue optional practical training at her current workplace.
Being in the United States for four years without visiting his home country, Reynolds is excited to return to his home country after graduating. He has decided that he will take a break from school and plans to find a job in Micronesia as a way of giving back in exchange for paying tuition fees, before continuing his education.
While Mbuthi has been collecting his degree at University Park, he is excited to begin his career as a data analyst. He plans to work after graduation to gain real-world experience in his chosen field.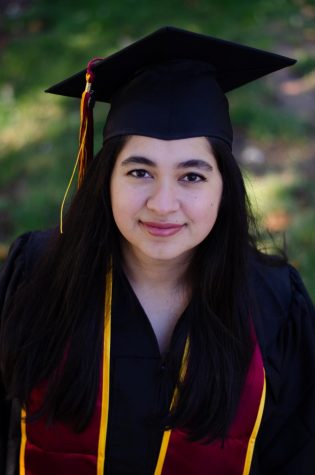 This year's commencement ceremony will be held in person on Saturday, December 11th at 10am at Christ's Community Hall in Independence, Missouri. The graduating students were able to reserve tickets for their family and friends, but the deadline was October 24. More information can be found online at park.edu/commencement.
[adace-ad id="2627"]